Sewing with perfect seam allowance takes practice. First of all, you need to be able to sew perfectly straight. If you are not there yet, just practice and you will get the hang of it in no time. Another important thing is that you need to cut your pieces accurately and to the required measurements (given in the pattern). The accuracy of the quilt starts with the accuracy of the cutting.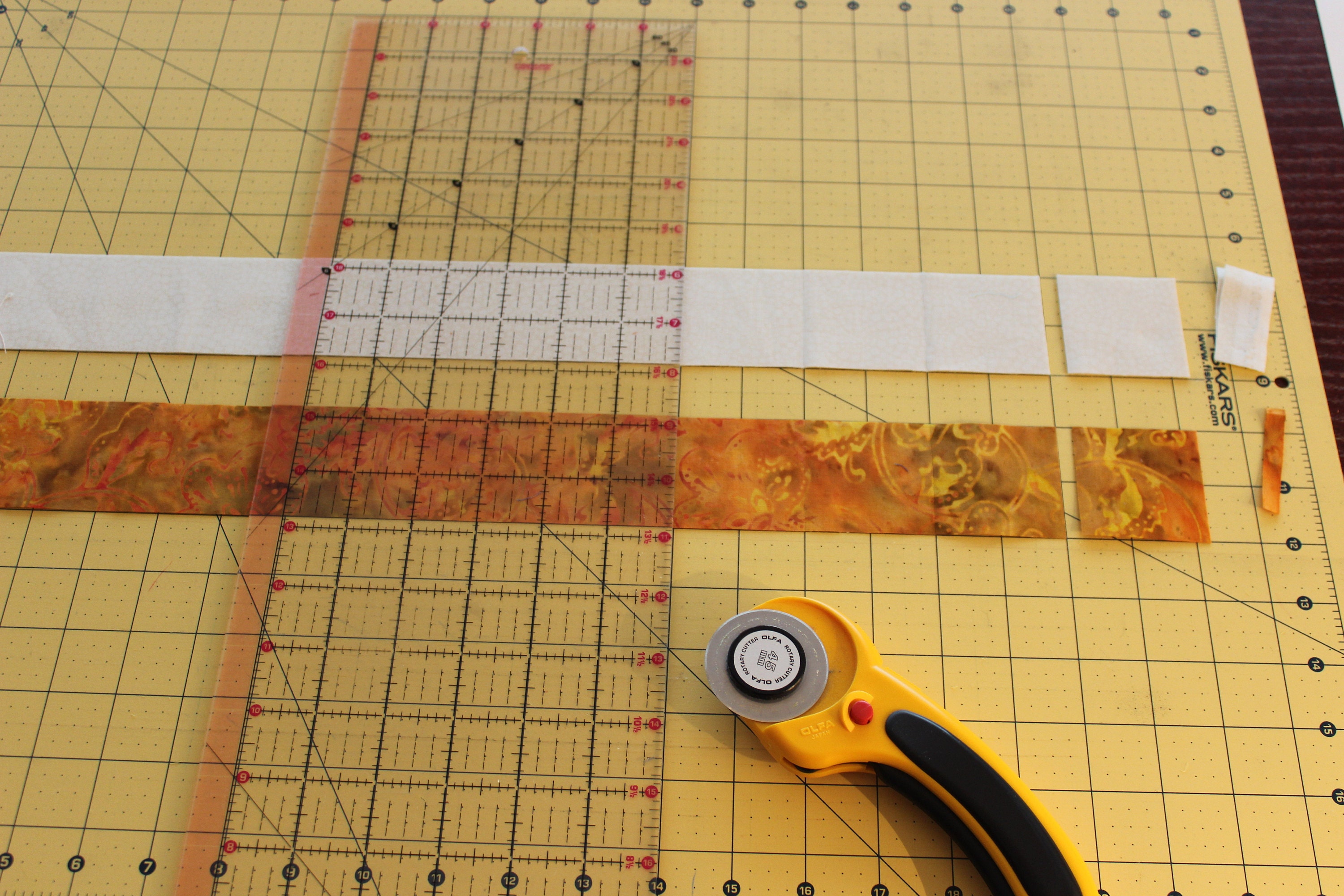 Practice and test your seam allowance 
- cut 2" wide and width-of-fabric (WOF) long strips from two different fabrics
- cut the strips into 2" squares
- lay one square on top of the other, right sides facing
- sew the pieces together with your best estimated 1/4" seam using the 1/4" seam guide (*) on your machine or
- if you have 1/4" presser foot (**) use that for the testing instead of the seam guide on your machine
- make a few more test pieces joining the pieces with slightly narrower seams
- just a tiny bit narrower than 1/4" seam is also called "scant 1/4" seam"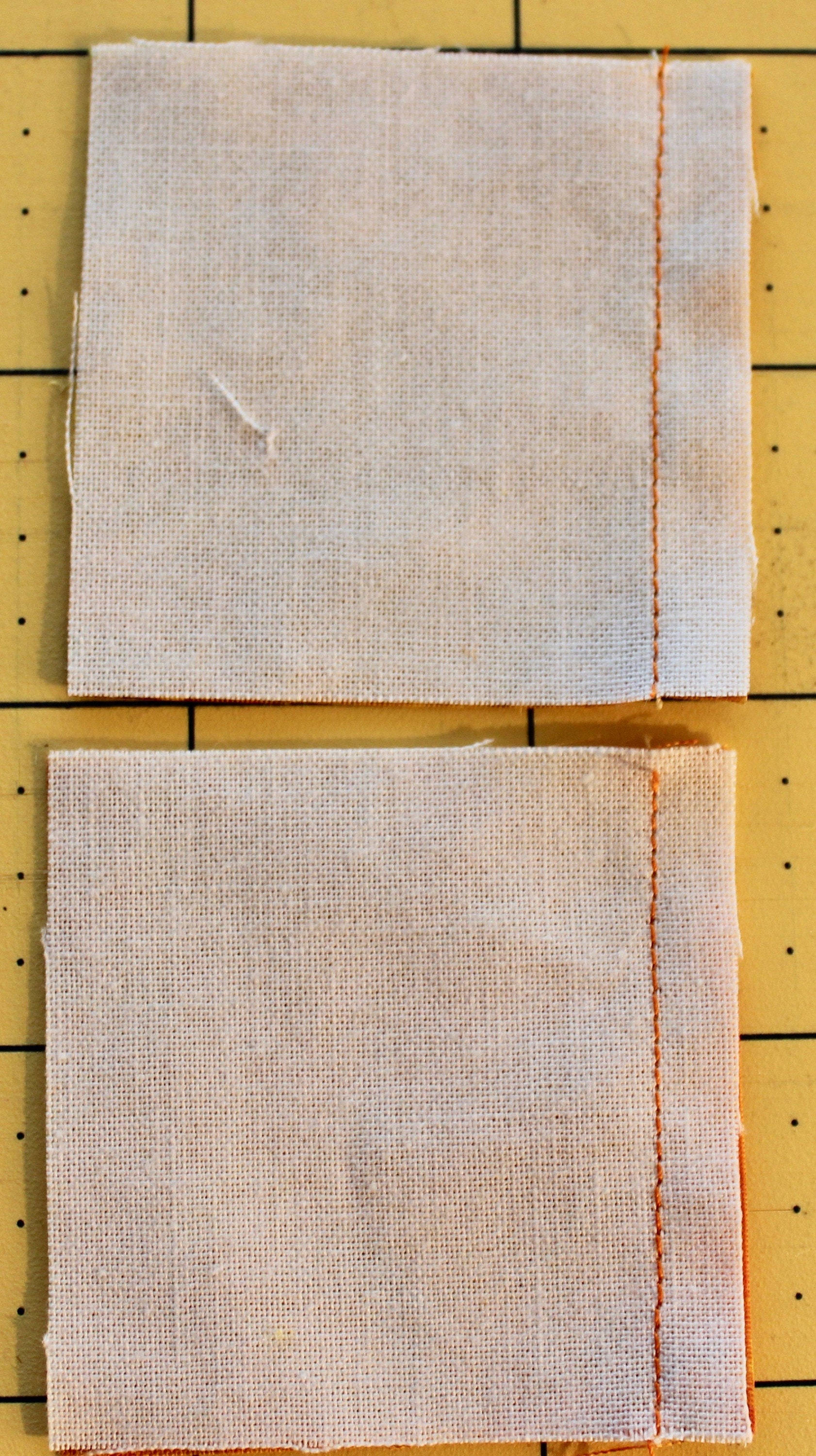 - press the seams toward the darker pieces - try not to stretch the fabric when pressing
- lay down the samples on your cutting mat and compare their length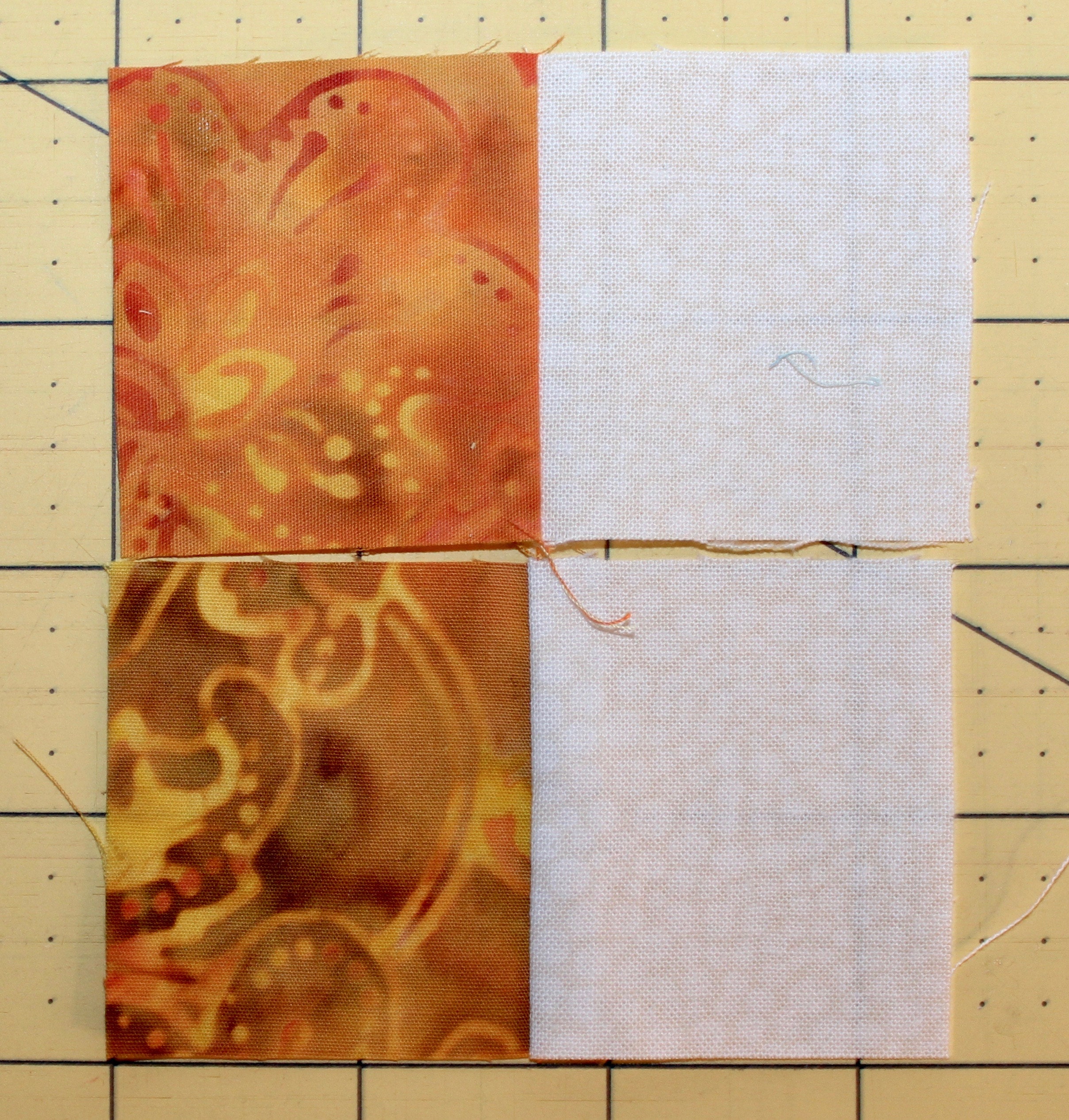 - you can see that there is slight difference between the two test samples (the correct size is 3 1/2" long)
- now add another square to the samples using the same seam size you used on that sample
- press the seams and compare the sizes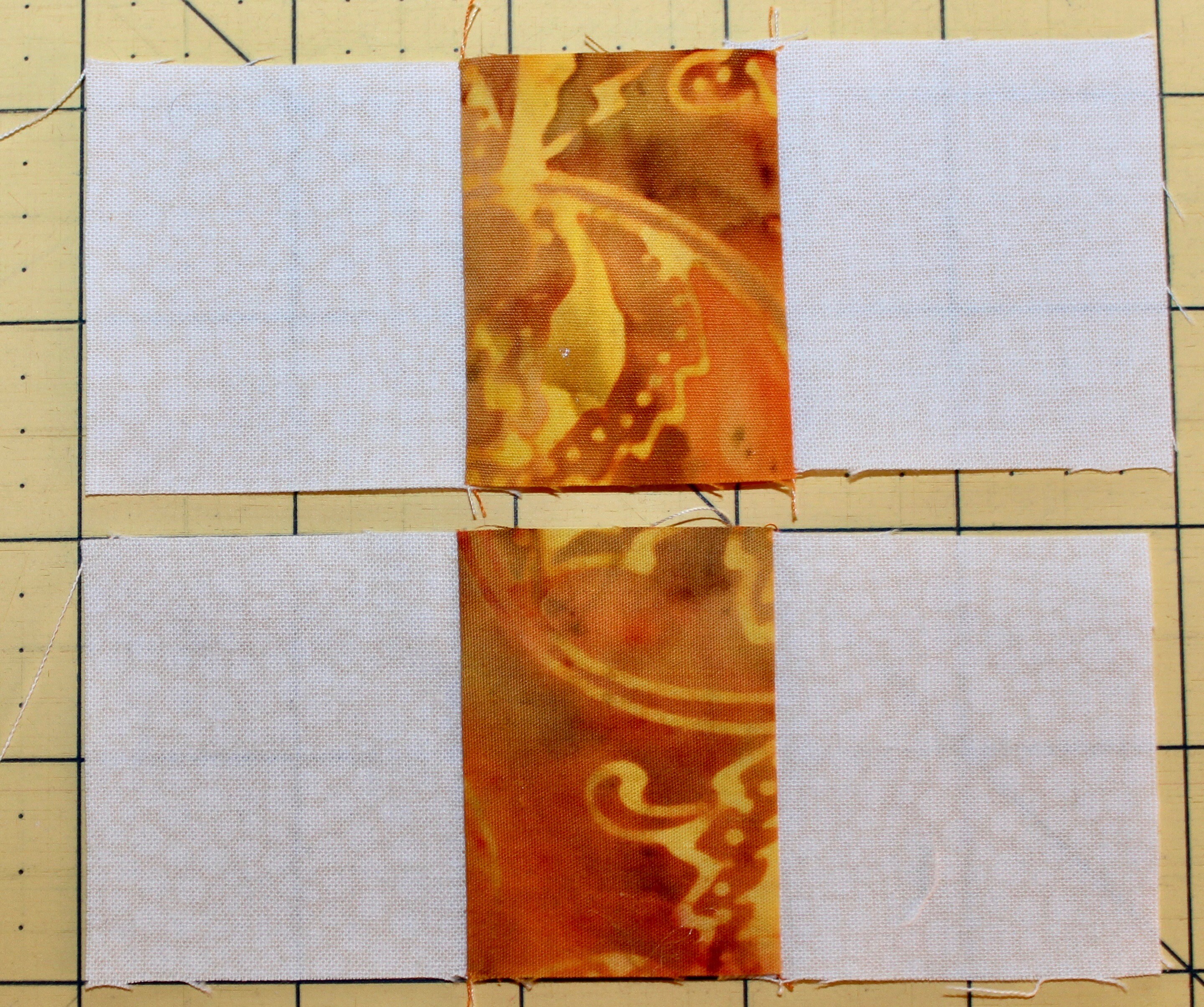 - the difference is more visible now, since the little differences all add up
If you piece your blocks from sections with different number of seams, they will not fit. This is where you will - ecpecially at the beginning - use your seam ripper(***). You need to undo the seams and piece the sections again. 
*Seam guide 
- If you use the general presser foot, the needle should be in the center position and you should use the 1/4" orientation line (see numbers above the bobbin)
- to make that line more visible, quilters often use painters' tape have a clear and long seam guide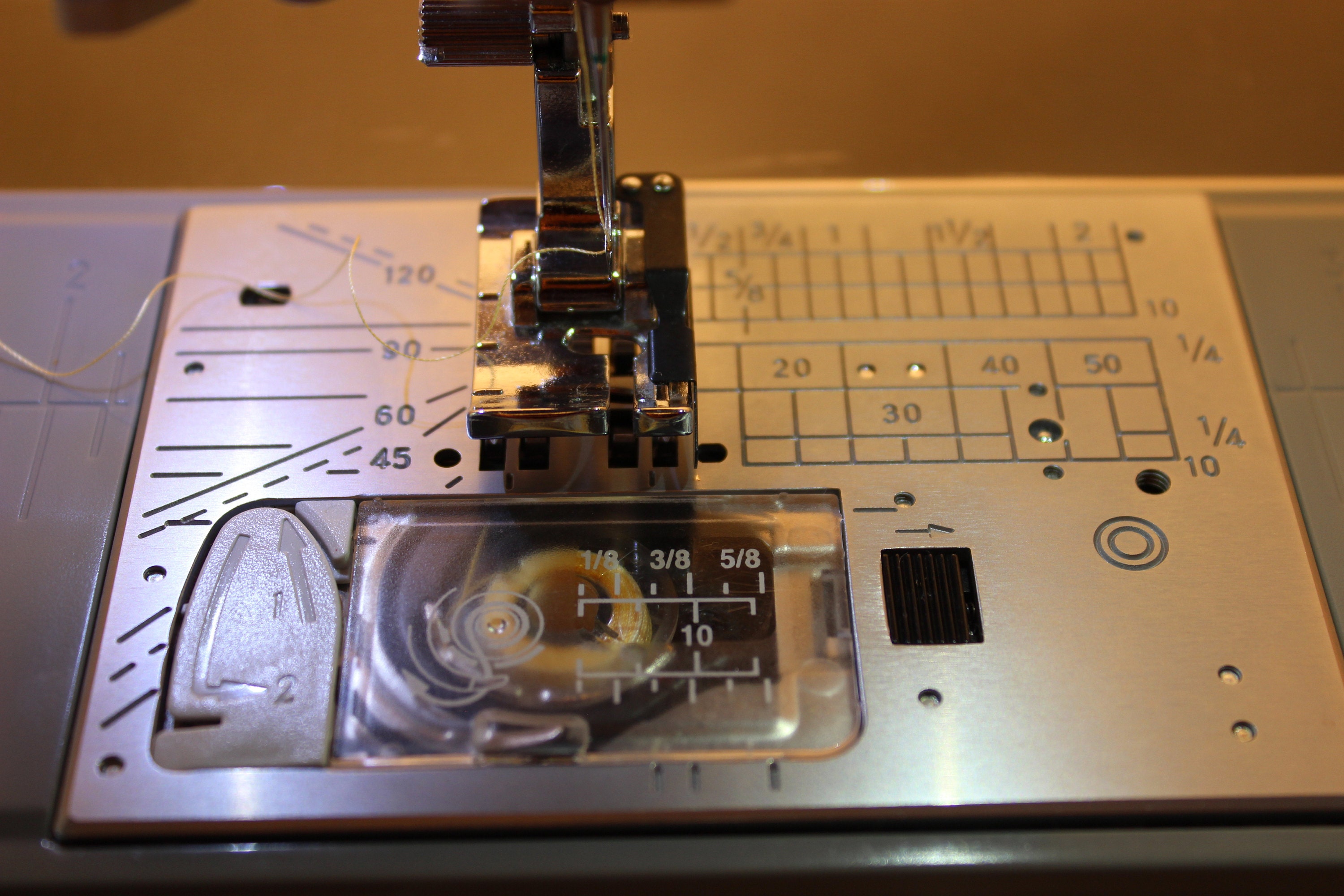 **1/4" seam presser foot 
- the little blade on the right of the foot regulates the size of the seam, though not always accurately so you need to test it
- when you use this foot, make sure you set the needle position as the manual indicates for this presser foot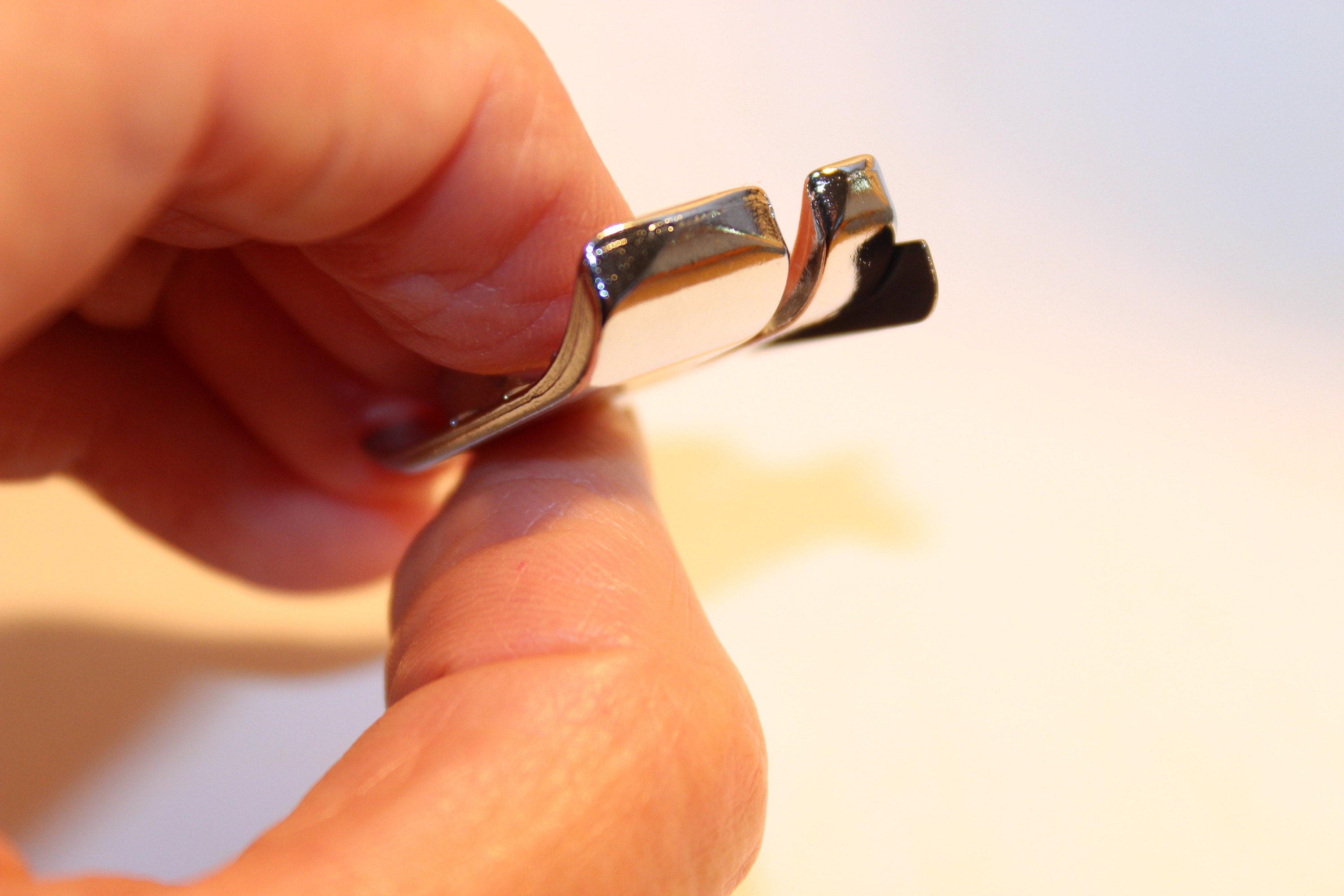 *** Seam Ripper
Practicing the accurate seam allowance is time well spent, it will save you from lot of annoying seam ripping. This little tool usually comes with the machine, but only one. Since these little guys love to play hide and seek, get 3-4 of them so you always find one.