I use fabrics from my stash 
I live in Switzerland which has many advantages, but from quilting point of view the biggest disadvantage is that the quilt shops are few and far apart. There is no quilt shop in my area and, even if I found one, it would not carry batiks (my favorite). There is no way to run to a local quilt shop for another yard of fabric. I buy my fabrics in the USA and I have a modest stash. 
I buy the colors I like and always look for deals 
I do a lot of my fabric shopping online. I mainly buy batiks, solids and small prints which are easy to blend. I like half-yard bundels of batiks and I buy them in several color combinations (Craftsy has a nice selection of batik precuts). The solids and small prints are mainly for the background. I buy 108" wide fabrics for the backing, so I do not need to piece them and I always have leftovers for small projects. My favorite online stores - besides Craftsy - are www.fabric.com and www.hancocks-paducah.com.
I audit the colors 
The colors get the credit, but the values do the job. 
It is easier to see the color values if you take a few photos and turn the images into black and white. The difference in the values becomes more visible because the colors do not distract. On a grey scale image the darker grey means higher and the lighter grey means lower color value. It is that simple. You can create contrast with two different values of the same color just like you would do it with black and white. If all fabrics are similar in color values the design will be barely visible. 
I take several photos of my fabrics then I choose the combination I like. I often have to change my own designs and patterns to be able to make them from my stash.
I wanted to choose between pink and purple for the Caribbean quilt, but then I realized that I needed both since I did not have enough from either.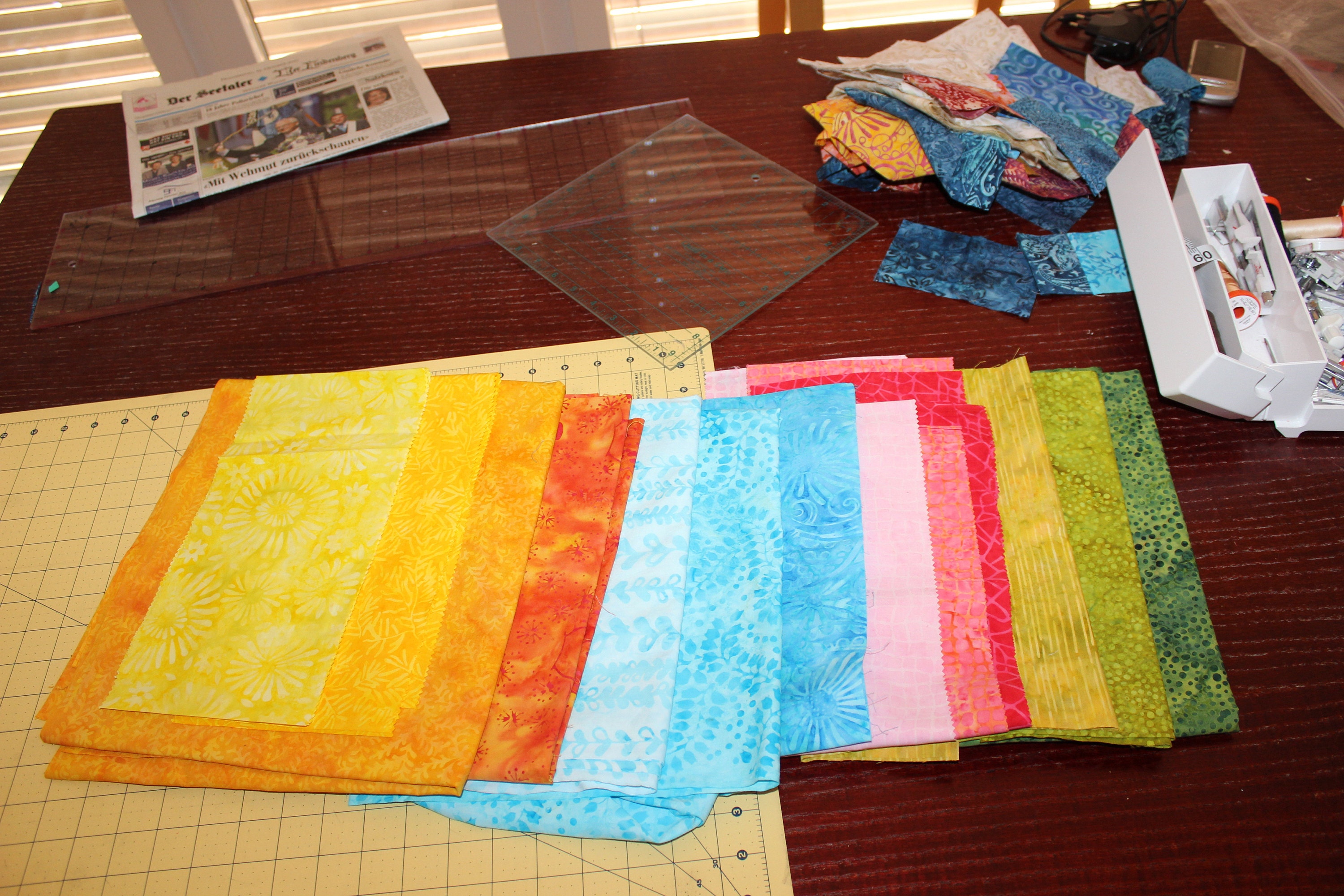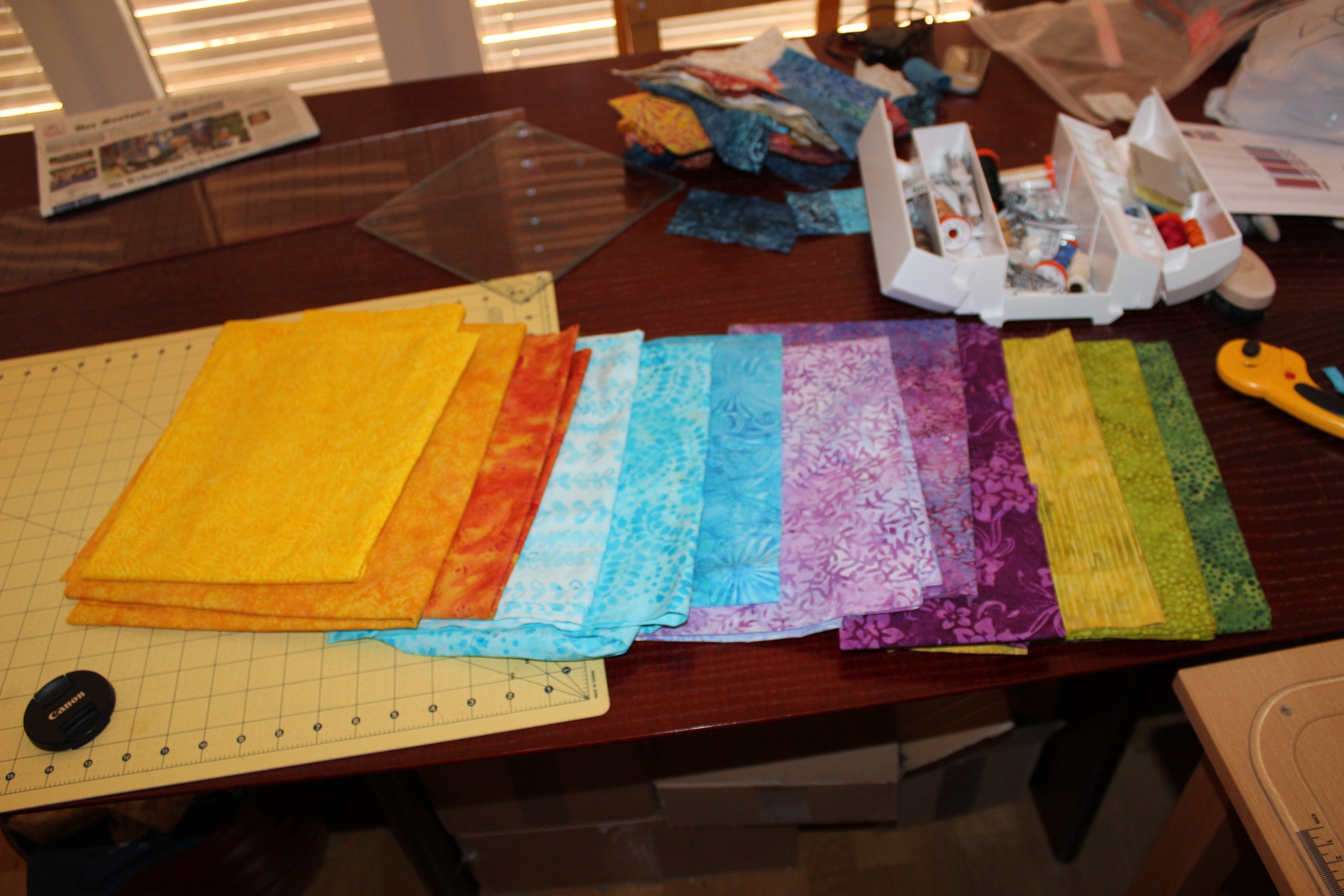 I choose the background fabric(s) and take more photos. I created contrast with the white background fabric which is separating 3 shades of each color.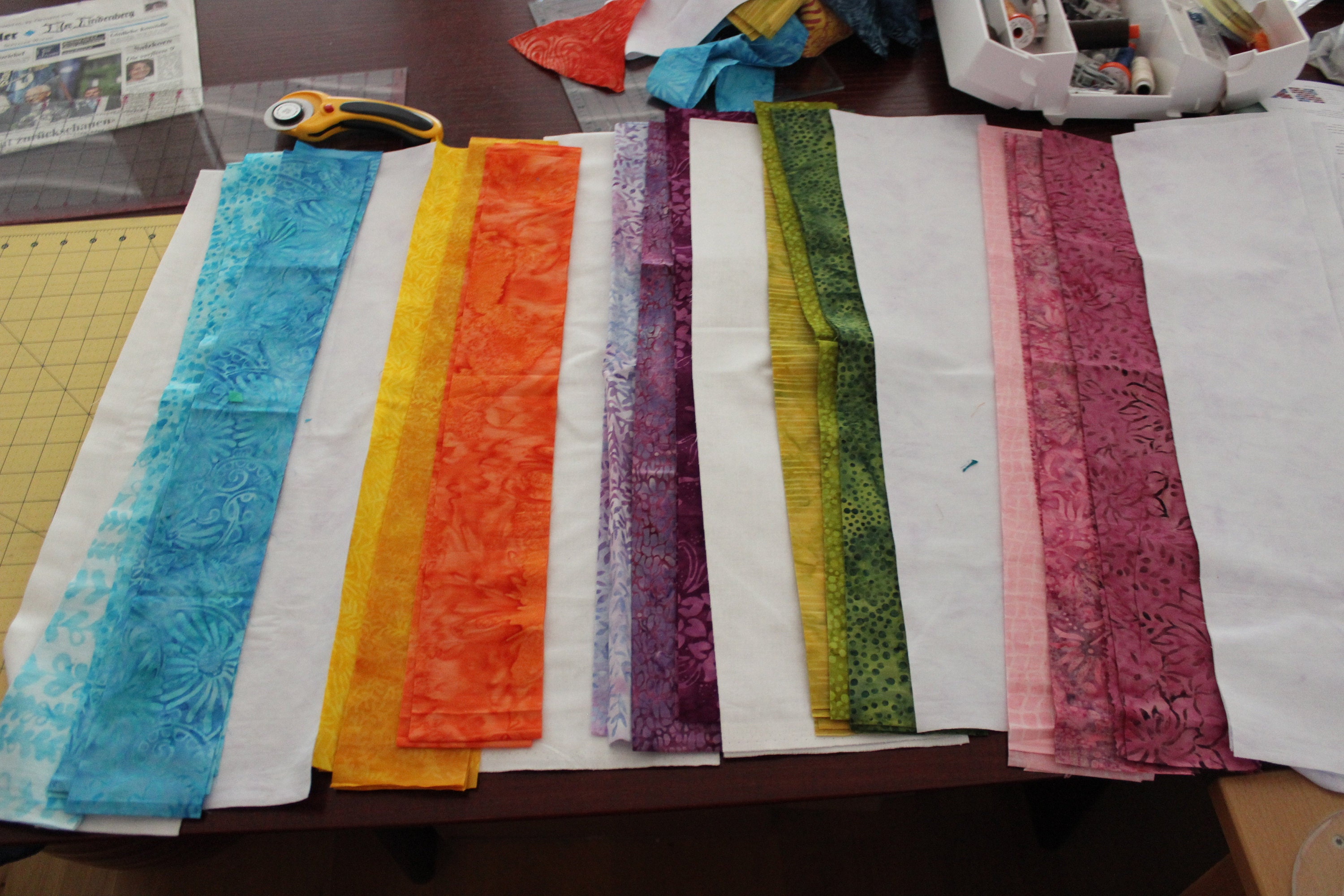 You can do all of this preparion work in your favorite quilt shop taking photos with your phone. When you are done you can buy the amount you need. See how lucky you are?
Prewash or not to prewash?
Batiks and red fabrics are notorious for bleeding. I prewash all my batiks on 40°C (104F) and rinse them with a 1/2 cup of vinegar in cold water. I press them when the fabrics are half dry. 
I wash my quilts on 30°C (86F) with 2 sheets of color catcher, just to be sure that the colors do not stain the lighter fabrics.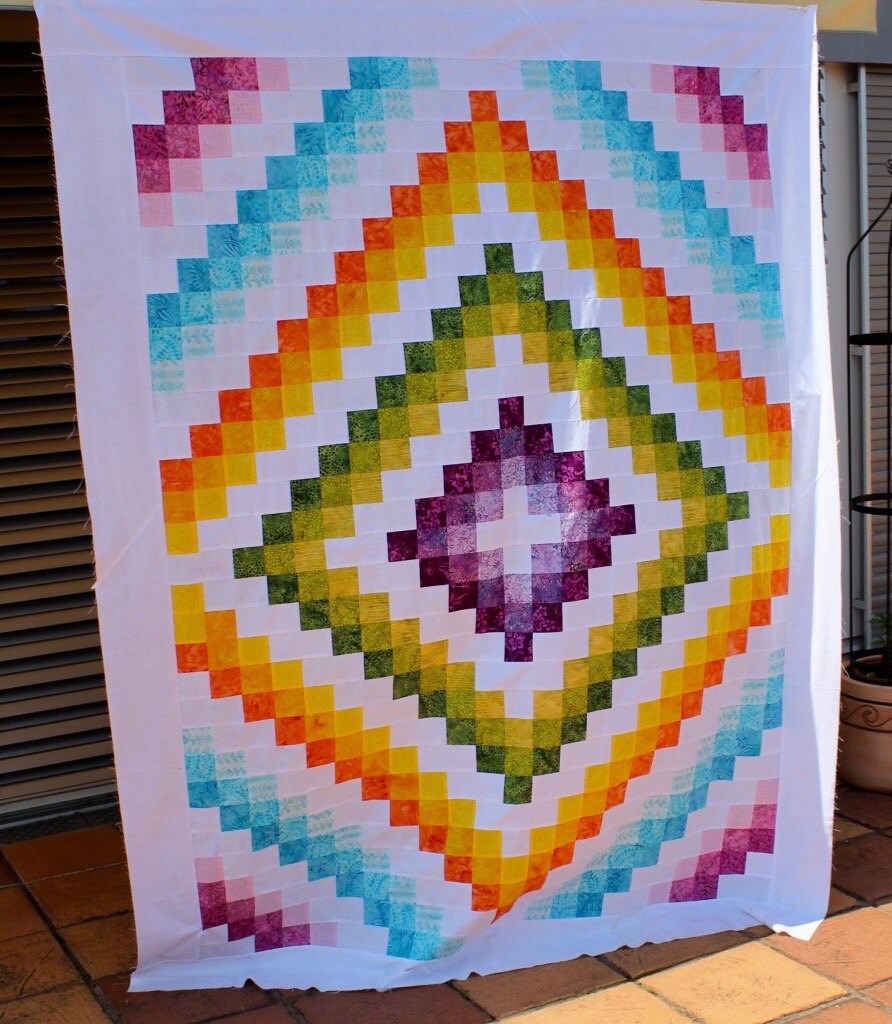 The "Trip Around the Caribbean" still a work in progress.  It is pieced but needs to be quilted... so stay tuned. . .